The adventures of Cici
Hi and welcome to the adventures of

, the vegetarian cat!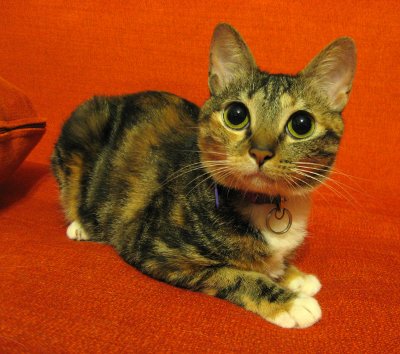 Cici is a funny little cat. She is very energetic, and always wants to play. You don't even know how hard it is to take some still pictures of her!
She doesn't eat much, and is not interested in canned food, but goes crazy about some fruit and vegetables.
Note for English speakers: her name is pronounced "Chichi", don't call her "Sisi" because that makes kitty sad :(